Blog
RHA ACTIVITY BLOG July 22, 2017 started off with a bang and got better and better as the evening progressed into morning! Early before doors opened, RHA Crew, Abe & Lindsay were taking care of something in the basement of the east wing (kitchen area) when she heard music playing and actually captured it in her recorder. She played it for Me and we all went in search of this- what sounded like a music box. We were drawn by the music into the Christmas room- and on the right is a small commode with Holiday items on it but no music box. However on closer inspection the music seemed to be coming from a decorative mug. I tipped it upside down and along with dust and yuckies a little Christmas pin fell out then I shook it again and a small white and silver button of sorts fell out (size of a quarter) when I touched it - it played- the same music!! I have no idea how long it had been in that cup but I can tell you I never heard it before! Then while on the tour-Lindsay saw a man in a suit standing in the doorway of Intake and Jay's group on tour heard a man say Thank You in the infirmary! Longtime visitors Mary Coolbaugh Magee and Jennifer Van Alstine-Wiehe and group were sitting in the Activities room in Shadow Hallwsy and a book on a table lifted up and slammed down right in front of them! Others say the ball roll out of one of the doors of the Activity room doors, spin around in the hallway and then re-enter the room via the other door! Later RHA Crew Jay & Drew went up to infirmary and were having an EVPs session with Cecil- they mentioned how maybe they should go get him a sledgehammer (so he could finish taking down one of the walls he left partially done) and Cecil replied "No, that's ok" (evp to be posted soon). I'd be remiss in if I didn't mention the incredible photo 14 yr old Jake Polo -by the way, on his very first ghost hunt with his Dad at Rolling Hills Asylum, was lucky enough to capture in Shadow Hallway . (see below). To me, it looks like it's probably Roy!Then around 3am as a bunch of us were leaving the volunteer office (the last four attendees - repeat visitors-Ladies from Canada were up in Admin) ALL of us heard a loud door slam in the infirmary (probably Cecil). Plus -audibly heard and EVPs of the screaming lady -and do much more! Just a typical night at Rolling Hills Asylum! When are you coming out for a hunt?
This GoFundMe Campaign is to raise money for a professionally qualified and reputable arborist and landscaping company to trim, prune, and in some instances, remove the aged trees surrounding the main buildings of the Rolling Hills Asylum compound. The trimming and removal of the trees are necessary in order to preserve and protect the buildings, windows, and roofs from the over growth and potential damaging effects of aged trees.  The professional given estimated cost by a reputable company for this service (including removing all debris from the trimming and removal of the trees) is three to four times higher than origionally believed - the actual total is $32,000. Rolling Hills Asylum in East Bethany, NY was originally opened in 1827 as The Genesee County Poor House. Located in the geographical center of the county (at the time), the property encompassed 108 acres of land, several dormitories, barns, chicken coups, ice house, dairy, wood working shop, and more. A county operated facility which cared for the locally mentally or physically disabled, indigents, widows, orphans, habitual drunkards, and more, the facility was self sufficient and was able to care for as many as 150-200 lost souls at a time, for as little as $1.08 a week. In order to keep the cost of living expenses down, all the able-body residents ("inmates") were required to participate in the day to day operations of the facility and ground. The land adjacent to the property was originally purchased in 1882 in order to supply wood to the County's Poor House for cooking and heating. Now known as the Genesee County Park & Forest. The park, established in 1915, is recognized as the first County Forest in New York State and was created through the efforts of George Fleming, County Home Superintendent, who initiated the planting of 31,000 trees. During the 1920's, New York State helped by providing the evergreens and manpower to plant additional trees. By 1935 over 169,000 trees had been planted. By 1938, the ever growing county decided to add a hospital to the compound - the Genesee County Infirmary. It was renowned as one of the most contemporary facilities of its era and was the first fire proof facility of the county - being constructed of brick, cinderblocks, and cement.  Just shy of 30 years later, in 1964 the entire facility was converted and renamed the Genesee County Nursing Home, or as the locals lovingly referred to it as "the old county home" until its closing in 1974. Come the early 1980's the property was taken over by private ownership. In fact, there were three separate private owners between 1980 and 2009, each lasting about 10 years. I purchased the property in late 2009, I gave up my home, my marriage, everything, and moved 3,000 miles out to Western New York,  with just one suit case and not much else, except gumption, drive, fostering the dreams and aspirations of saving this historically rich and architecturally beautiful property, now encompassing just a little over 11 acres, 60,000 sq. ft of main buildings and several out buildings. Rolling Hills Asylum is first and foremost an historical property focusing in on honoring those who lived, worked, and passed here. In fact, in 2013 the William G. Popery Foundation granted the properties first historical roadside marker - honoring the 1827 opening of the Poor House and its residents. In 2016 the WGP Foundation along with the New York Folklore Society presented the property with its "Legends and Lore" marker - commemorating the property's contribution to the Legend and Folklore of New York State. Below are just some of the 25+ trees needing attention. I ask you to please - help preserve a piece of history by contributing to the care of this beautiful and historic property.   Thank you! Sharon Coyle, Proprietress Special thanks to Tim Shaw for the creation of the video for this campaign.
Keywords:
#americanhorrorstory
,
#arborists
,
#asylum
,
#auntmaude
,
#cecil
,
#destinationamerica
,
#donate
,
#evp
,
#geneseecounty
,
#geneseecountyinfirmary
,
#geneseecountynursinghome
,
#georgefleming
,
#ghostadventures
,
#ghostasylum
,
#ghosthunters
,
#ghosts
,
#gofundme. #crowdfunding
,
#historical
,
#history
,
#hospital
,
#jack
,
#landscaping
,
#nurseemma
,
#oldcountyhome
,
#paranormal
,
#paranormalchallenge
,
#poorfarm
,
#poorhouse
,
#preservation
,
#preserve
,
#raymond
,
#rha
,
#rollinghillsasylum
,
#roy
,
#sanatarium
,
#shadowhallway
,
#shadowpeople
,
#spirits
,
#syfychannel
,
#travelchannel
,
#zak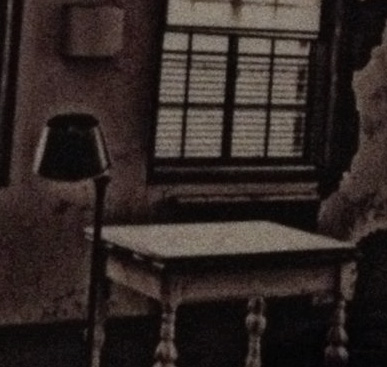 Don't miss out on the exciting things happening around Rolling Hills Asylum!